Welcome to Cleaners of America
From commercial offices to healthcare facilities to data centers and more, COA services a complete range of industries.
Providing industry leading janitorial services that creates a clean and safe workplace environment.
Success in every great company starts with the people in the organization. COA's staff consist of diverse experienced professionals that all strive to offer the best-in-class service. We are an advancing company that focuses on innovation and situational adaptability through market environment changes.
COA strives to provide our clients superior consumer experience. Our goal is to offer peace of mind to our clients, by providing our services to ensure a safe and clean work environment. We pride ourselves on building long lasting relationships rather than short term transactions.
Always professional and can be counted on to get the job done. Builds long term relationships to be prosperous together.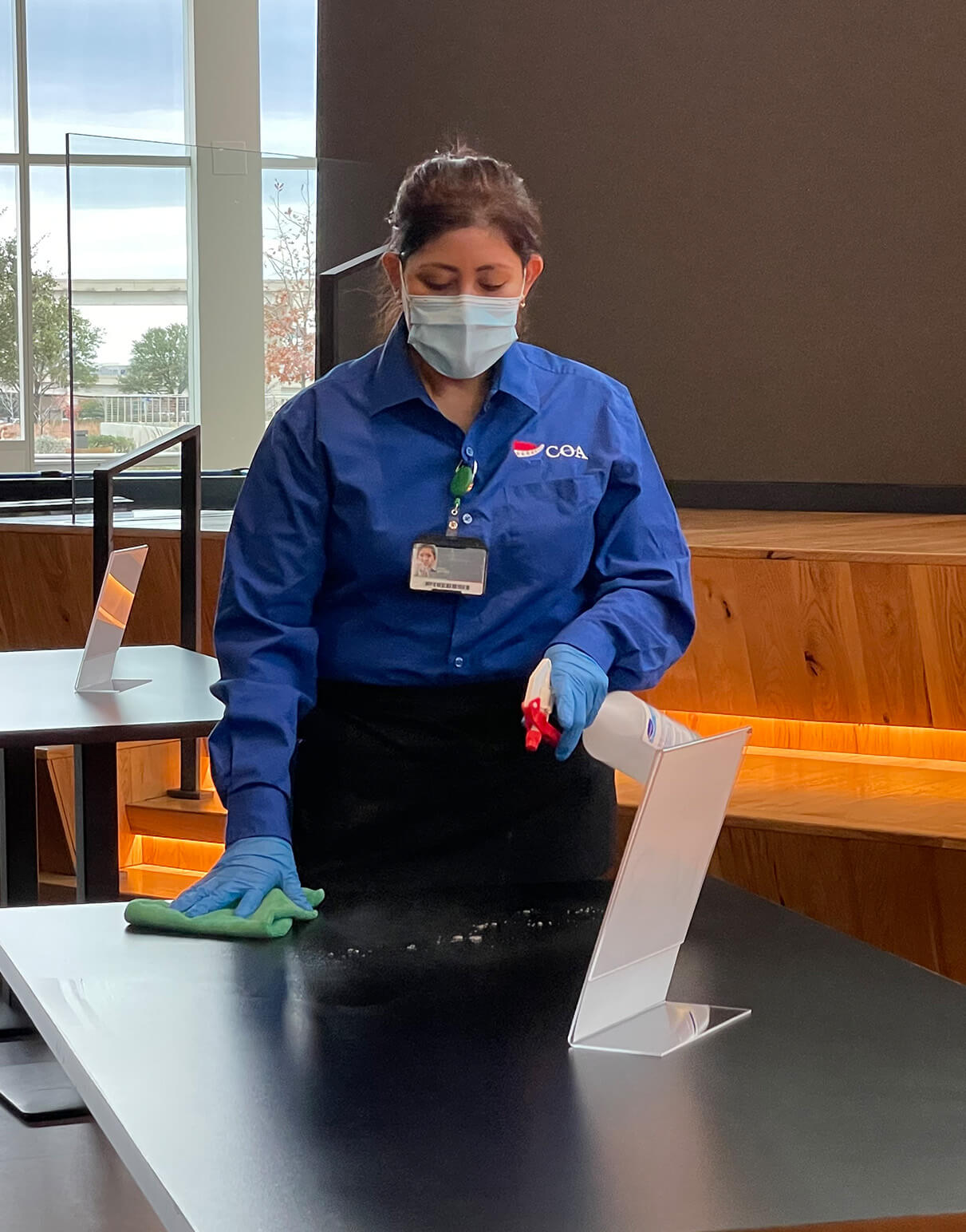 "COA, Cleaners or America has been a great partner to our organization. They have never hesitated to come in early, stay late or come in after hours for any issues that we may have had! They have been Amazing to work with and long term vendor for almost 10 years."
"My first experience working with Cleaners of America (COA) was a few years back at another company, at that time I hadn't heard of them. But several years later and a few buildings later, I have to say that Tracee Yu and COA is the best Janitorial company I have ever interacted with and done business with. Their teams are well trained and very studious on their techniques all attributed to COA's Standards of Excellence…"
"Their professionalism, industry knowledge, and eagerness in ensuring customer satisfaction, is exactly what every supplier should demonstrate. The respect and value they demonstrate towards their employees makes this a great partnership."
"We have worked with Cleaners of America for over 4 years and we couldn't be more pleased! COA managers take the time to understand what our facilities maintenance issues are and also who we are as a company. They are professional, take a very hands on approach and above all are very responsive! We can rely on COA to get the job done. During these past months of the pandemic, we have relied heavily on COA to help us with our COVID response. It has given us more peace of mind to know that COA has the proper equipment and disinfectants to help keep our employees as safe as possible. COA's response time have been incredible. We rely on them for all of our janitorial and maintenance needs!"
Imperdiet aliquet est vel nulla turpis eu consequat ullamcorper a egestas suspendisse faucibus eu velit, phasellus pulvinar lorem et libero et tortor, sapien nulla.
Take the first step in receiving unsurpassable commercial cleaning services at a competitive rate.